This nation stands as the sole surviving Buddhist Kingdom in the world. Moreover, it has garnered widespread acclaim for its breathtaking natural landscapes and its unwavering commitment to preserving its distinctive cultural heritage, setting it apart from its neighboring countries. Additionally, Bhutan is a unique country located between China and India, occupying a remarkable position that adds to its allure and intrigue.
Here are the top 10 reasons why Bhutan should be your next travel Destination:
1. Gross National Happiness
In this country, the pursuit of happiness is not a quest one must embark upon. Instead, happiness is inherent and naturally flourishes. This very reason stands as one of the compelling factors why visiting Bhutan is highly recommended.
2. Unspoiled Landscape
Bhutan, blessed with diverse flora and fauna, holds precious natural treasures and biodiversity hotspots. Its breathtaking landscapes feature cascading waterfalls, and majestic mountain passes serve as gateways to paradise for residents and tourists alike. A haven of beauty and serenity awaits in this picturesque country.
3. Adventure activities
This country is swiftly developing its reputation for its adventurous activities. Starting from River Rafting and kayaking, Cycling, Rock Climbing and trekking in the beautiful mountain passes, it will give you an unforgettable experience.
4. Cuisines
What makes Bhutanese Cuisines most unique cuisine from rest of the world is Chillies. They love chillies most and chillies are the main ingredient in their food.
5. Satisfying Climate of Bhutan
Bhutan's year-round appeal is a distinct advantage, allowing visitors to indulge in leisure and exploration throughout every season. The enchanting spring season (March, April, & May) reveals breathtaking valleys adorned with lush greenery, vibrant vegetation, and blooming fruit trees.
6. Festivals
In every village, a tapestry of colorful and religious celebrations unfolds throughout the year. These spirited and lively festivals bring communities together, as people joyously partake in feasting, exchanging meals, and sharing in the festivities.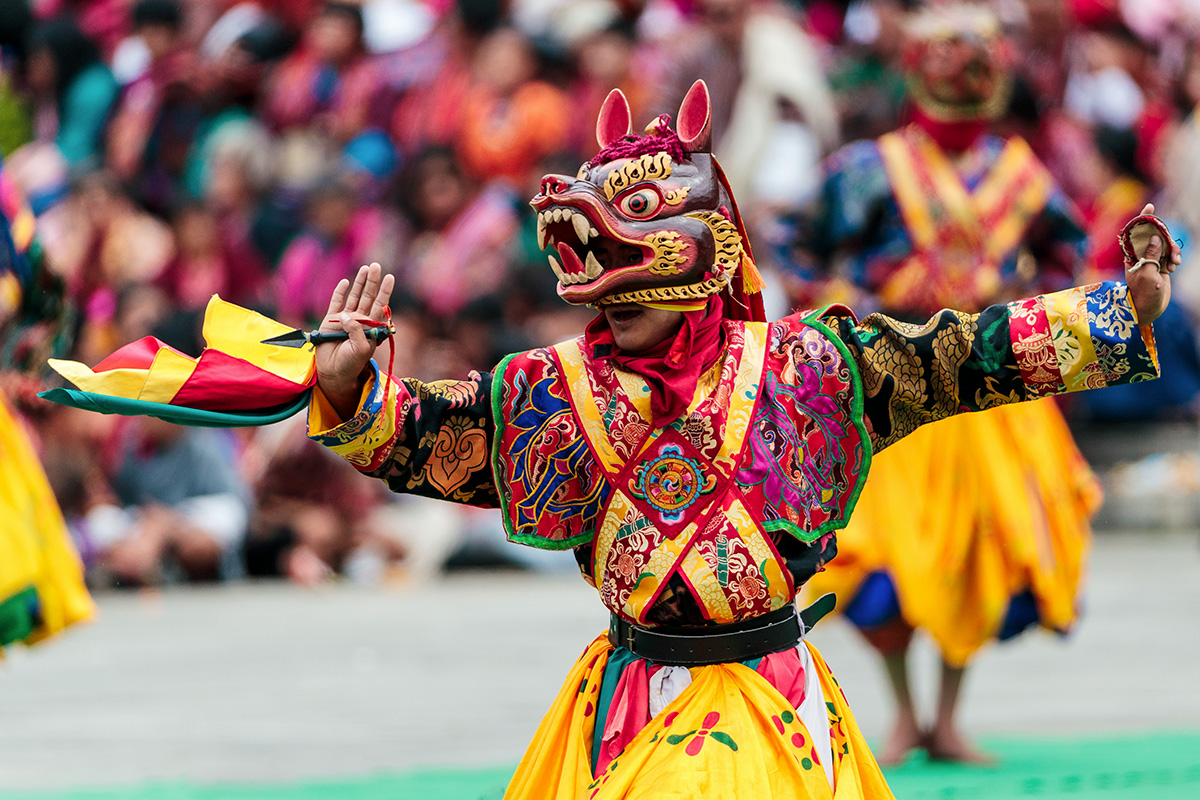 7. The Beauty of Bhudhism
The journey to Bhutan can be your most spiritual journey ever. You can encounter yourself the peace in this religion. As this religion is the most prominent religion in this country, you can find many amazing monuments like Taktsang, Dzongs, etc.
8. A shopping destination
If you are a shopping enthusiast, you will not,You will find the colourful heap of sweaters, coats and many woollen materials over here. The handicrafts emporium in Thimpu is a mixed bag collection of mesmerizing handicrafts.
9. Phenomenon culture of Bhutan
The Bhutanese people exhibit a profound dedication to the safeguarding of their cultural heritage. Visitors have the opportunity to witness the vibrancy of Bhutanese culture through captivating museum exhibits, mesmerizing art and crafts, and the intricate handiwork that showcases the artistic traditions passed down through generations. The commitment to preserving cultural heritage is a testament to Bhutan's rich and enduring cultural identity.
10. Art and Crafts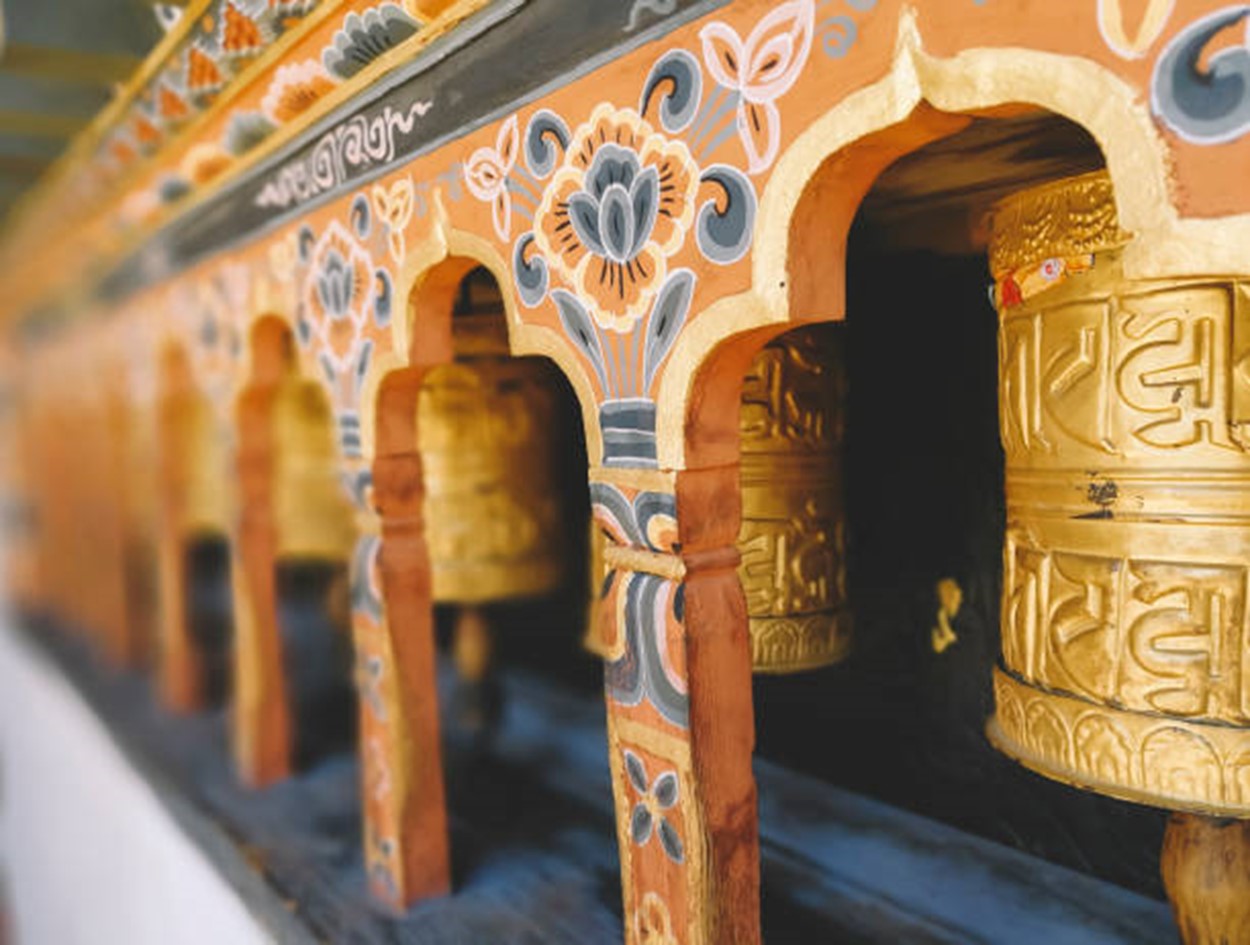 The Bhutanese people lead a humble and down-to-earth lifestyle, yet their artistic creations showcase a remarkable diversity. From intricately woven textiles to exquisite bamboo craftsmanship, Bhutan offers a wide array of artistic expressions. The uniqueness of the Bhutanese people shines through their vibrant and masterfully crafted art and crafts, serving as a testament to their rich cultural heritage.
As Bhutan is one of the destinations which you shouldn't miss, you always want to travel Hustle Free and would like to make memories of the lifetime. Book your Trip to Bhutan by Clicking Here and Get you Holiday be a Hustle-free one.