It is not always the adventure or scenic beauty that attracts us to travelling, but sometimes we travel in search of a story. Human mind is naturally drawn to stories and that's why we take trips to those places that preserve the cultural heritage of a country and tell us the stories of its past. India is one such nation where there is no dearth of art and culture.
But, if you want to explore the true spirit of Indian heritage, here are the 5 places you must visit.
1. Rajasthan
Do you want to find out how the royal figures of the past used to live? Get a complete picture of their luxurious lifestyle at the forts, havelis, and palaces of Rajasthan. Jaipur, the capital of Rajasthan is best known for the majestic palaces that epitomize the royal history of India. If you want more than history, then do not forget to dig into the delicious Rajasthani dishes. You must purchase the exquisite Rajasthani handicrafts that you won't find anywhere else.
2. Orissa: Whether it is the exquisite Jagannath temple located by the sea shore or the intricately designed Sun Temple in Konark with multiple windows, you can see the century old architecture in Orissa. You can visit numerous temples in Bhubaneswar including Mukteshwar Temple and Rajrani temple which date back to the 10th century. Visiting Puri during Rath Yatra is nothing less than a delight. If you are an art-lover, don't forget to buy their Appliqué work which Orissa is famous for.
3. Tamil Nadu: How can you forget Tamil Nadu when it comes to Indian culture and heritage? With almost 33,000 ancient temples, Tamil Nadu is one of the most fascinating cultural destinations in India. Pay a visit to the mesmerizing Meenakshi Amman Temple of Madurai to catch a glimpse of the huge gateway towers known as Gopuram. If you visit Thanjavur, then Brihadeeswarar temple and the Maratha Palace are the must- visits.
4. Varanasi: If you want a little religious touch in your sojourn, then Varanasi is the ideal destination for you. Whether it is the riverside temples or the evening Arti, Varanasi can offer you the true essence of Indian tradition. A mixture of diverse religious traditions has brought all the uniqueness in the ambiance of Varanasi. Taste the sweet delicacies like Halwa or Vanarasi Paan or seek out the popular Vanarasi Saree with heavy Zari work which are worth buying.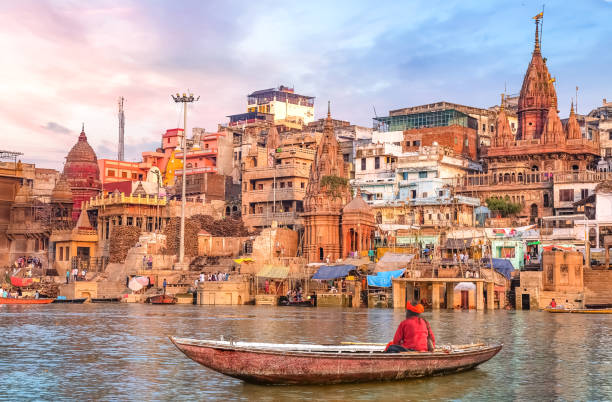 5. Kolkata: Las t but not the least; Kolkata is another place where every corner speaks about its rich history. Once capital of India, Kolkata has some amazing places to visit. Take St. Paul's Cathedral and Victoria Memorial for example. Built in the era of British rule these remarkable monuments add an old world charm to the ambiance of Kolkata. You can also enjoy the art and culture as well as the exclusive cuisine of Bengal. The lip-smacking sweet dishes and street foods must be on your bucket list when you are coming to Kolkata.